Handmade Paper Gift Boxes for the Shawls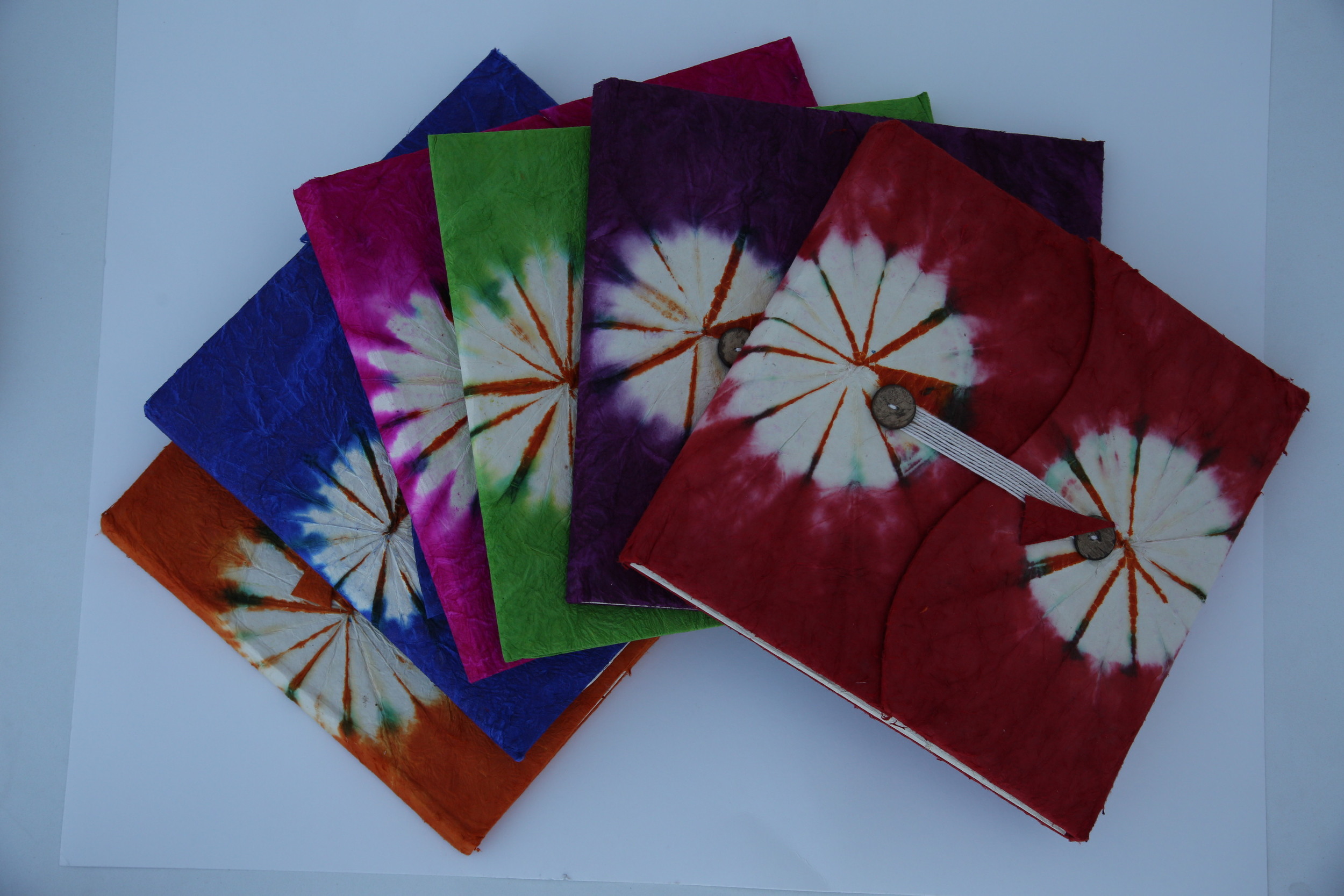 Handmade Paper Gift Boxes for the Shawls
Composition: 100% handmade paper, coconut buttons and cord for closing
Size: 12 x 12 in.
Colors: Orange, Blue, Pink, Green, Purple and Red
Made in Kathmandu, Nepal
For over 1500 years, paper has been handmade in the mountainous areas of Nepal. The raw material used in this special "box" is the bark of the Daphne Cannabina or Daphne Papyracea tree. Locally known as "Lokta", it is renowned for its exceptional durability and special texture. The oldest available manuscripts of Hindu & Buddhist texts, royal edicts and legal documents are centuries old and have always been recorded on Nepali handmade paper. The bark is collected from the high altitude of 2000 meters, with environmental awareness to preserve the fragile ecology of Nepal's forests. The process involves cooking the bark twice, consecutive washing, chopping and beating with wooden mallets. The soft pulp is poured over a wooden frame and spread evenly by gently shaking the floating frame in a water tank and then sun dried.
Arrivals Gate believes in supporting village-based self-reliance through the promotion of traditionally inspired hand crafted products that reflect the unique cultural heritage of Nepal. We are proud to extend our local industry support beyond the final Cashmere product, and also include its handmade paper packaging to make your experience even more unique.